Swing Dance Festivals take place all over the world and are a fantastic opportunity to learn from international teachers, dance to the best bands, meet dancers from other scenes and improve your dancing. We asked student Norman Wakeman why he decided to travel to swing dance festivals and what his experience was at Birmingham Swing Festival 2019.
Norman: 'Having starting dancing for the first time last year I felt it time to maybe expand into weekend festivals and Birmingham seems to offer a wide range of options of tracks and classes. Lindy Hop, Balboa, Shag & solo Jazz all featured and was encouraging to see this was catered for across a wide spectrum of levels from beginner, Intermediate to advanced. So I tentatively found a follow, the lovely Nicola and decided to take the plunge! We signed up for Intermediate Lindy and the 9 month wait for the festival began! (Yes we signed up on the day tickets were released!)'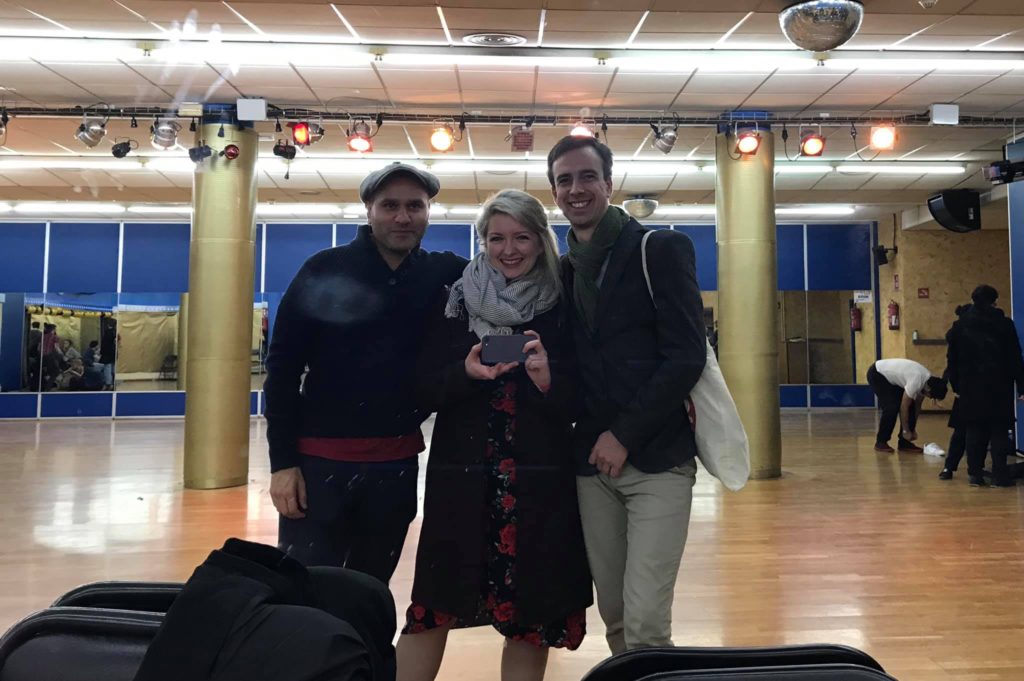 Between signing up and the Birmingham Swing festival I had ended up attending two swing event weekends in mainland Europe… clearly I had gotten bitten hard by the swing bug and simply could not wait 9 months for Birmingham, so I had some Idea of what to expect by the time it came around and it did not disappoint!
Birmingham Swing Festival 2019
On arriving & initial registration Friday evening the event team were so welcoming and helpful. It was great to have a little 1 hour taster class before the first social dance that night so that people who had potentially never done any dance before had something under their belt to practice that evening. The venue for both the socials and the classes took place in the same geographic location so was not too stressful or time consuming having to travel between venues for next classes or social dance evenings.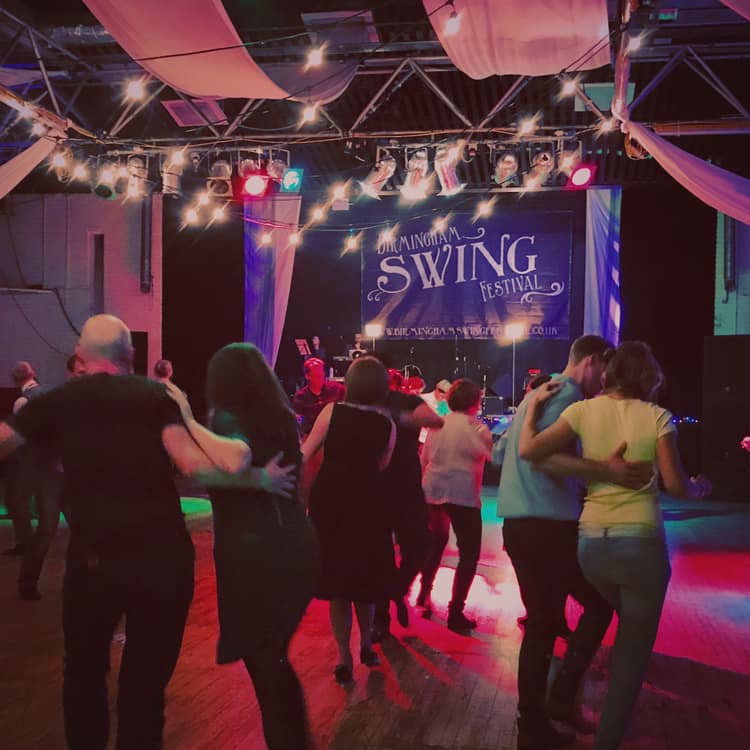 Intermediate and Advanced has a 'level check' Saturday morning which made me a little apprehensive but the team delivered it like a mini 30 minute lesson where everyone was practicing at the same time and learning together. I am not sure I would have felt as comfortable as I did if it were set up as an 'audition style' so really pleased they delivered the level check in a non pressure mini lesson environment.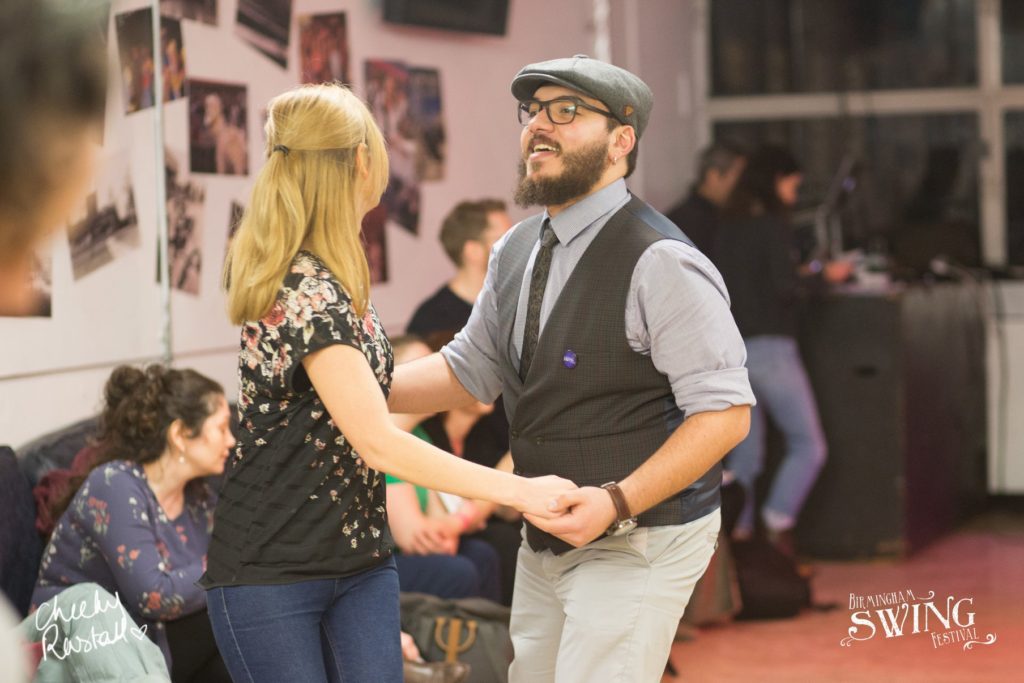 Lessons were generally afternoon based. Great as the mornings were needed to recover after the previous night socials and gave time to go out and have breakfast/brunch and travel in. Teachers were, as you would expect – very experienced and focussed very much on helping us to get the detail right and even stamping out some bad dance habits that were starting to creep in. To spend time on these elements and explain fully was great – coming away with a full and deeper fundamental understanding of moves was very beneficial and made a change from learning loads of new moves. Lessons felt no pressure as everyone in the group was at the same level and overcoming the same difficulties so I think they got the level check just right.
Socials were the mainstay of the evenings, live bands on Friday and the Saturday evenings made the evenings feel so much more authentic, giving a real buzz of excitement! If you wanted to then there were competitions to enter from Lindy & Balboa to Solo Jazz if that is your thing. It was so inspiring to see just what can be achieved and well done to all those competitors who gave it a go, they all looked amazing! My highlight of the socials was an absolutely amazing near 10 min Jam circle at the end of the Jim Wynn Swing Orchestra final set – an exhilarating experience and emphasised the what swing music and the feeling it gives you is all about!
Really pleased I went to the Birmingham Swing Festival and a big thankyou to the organisers who facilitated and made it happen. It's the first festival that was made to feel 100% welcome making me feel a real part of the festivities, something omnipresent all weekend. Was lovely to meet and dance with so many new people across Europe and cool to make new connections from countries such as Switzerland & Germany etc to here in the UK. Plaudits to the organisers as they made the weekend accessible and inviting to all, irrelevant of ability or skill set, as long as you had a passion for swing dance then you were welcomed with open arms.
Norman Wakeman.
Inspired? Start travelling!
Please follow and like us: