The Swing Era, Swing Dance Classes Birmingham
 Swing Dance Classes Birmingham
Welcome to The Swing Era: The Dance School that brings you authentic 1920s 1930s and 1940s vintage swing dance and music in the West Midlands!
SWING DANCE CLASSES
Our passionate team of teachers will take you on an exciting Lindy Hop journey. Meet the teachers here.
– 6-week courses
– Drop-in classes
– Day Hoppers
– Private lessons
– Performance groups (including The Suzy Qs)
–Day workshops (including authentic jazz, jazz routines and skills based workshops)
SWING DANCE EVENTS
– Regular social dances at great venues across Birmingham
– Live music gigs for dancers, including our swing band Martyn Nelson and The Rhythm Remedies
– Seasonal social dances
– Festivals, including the annual Stomp Stomp alongside Swingamagic and the Birmingham Swing Festival 
– Book us for your event.
Download our 2018 PROGRAMME:  2018 the swing era-2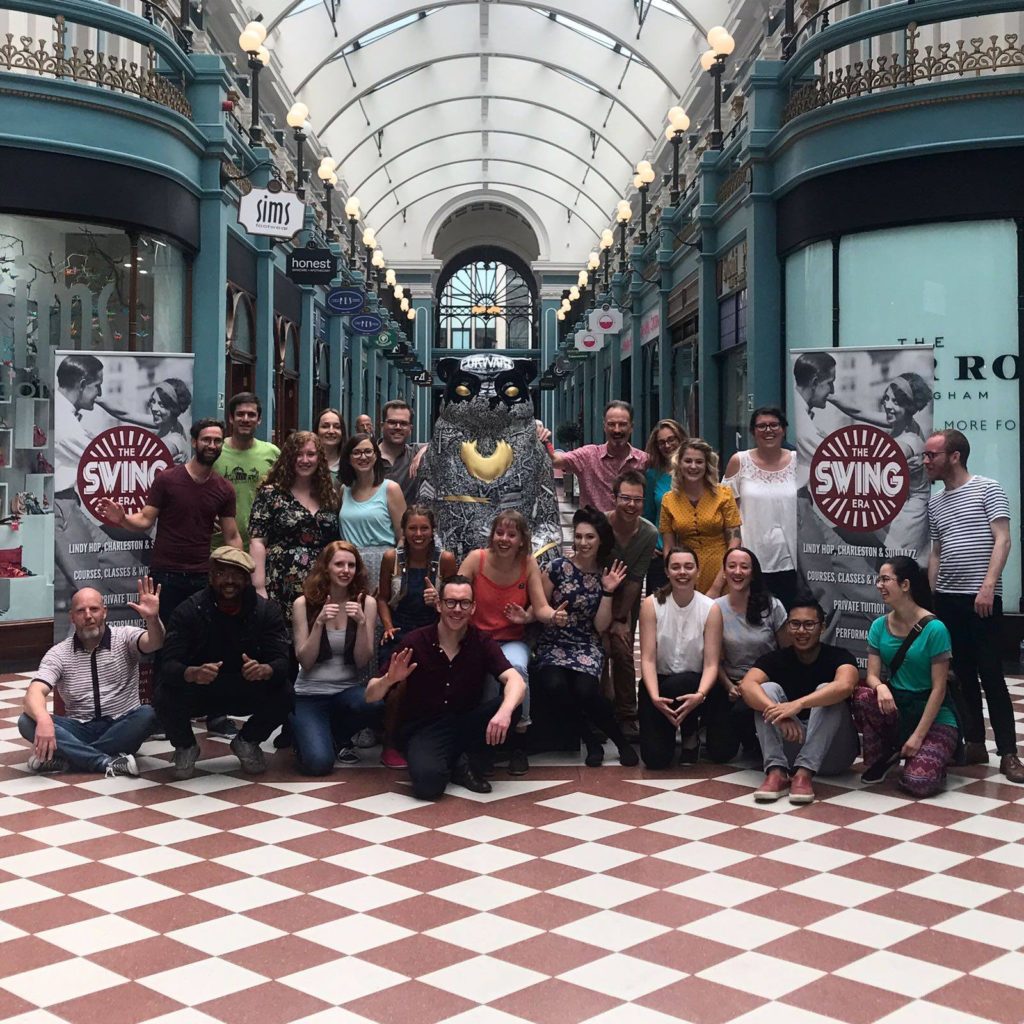 A GREAT COMMUNITY
We pride ourselves in being a friendly, vibrant community of open-minded and passionate dancers. Our dancers come from all over the world and will make sure you feel welcome from the start. We have a strong inclusivity policy in terms of backgrounds, age, religion, sexuality, gender identity etc. All our classes and events are non-gender specific, which means you can choose to lead or follow.
Get a taste of what we do by watching our videos below and in the GALLERY