Welcome to The Swing Era: The Dance School that brings you authentic 1920s 1930s and 1940s vintage swing dance classes (lindy hop), performances, authentic swing music and events in Birmingham! Since 2014.
Fun and friendly beginners classes
No partner needed
Dance to vintage music
Learn about the history of swing dance, key dancers and musicians
Unique events with live music
High class performances
Book us for your corporate, private and wedding events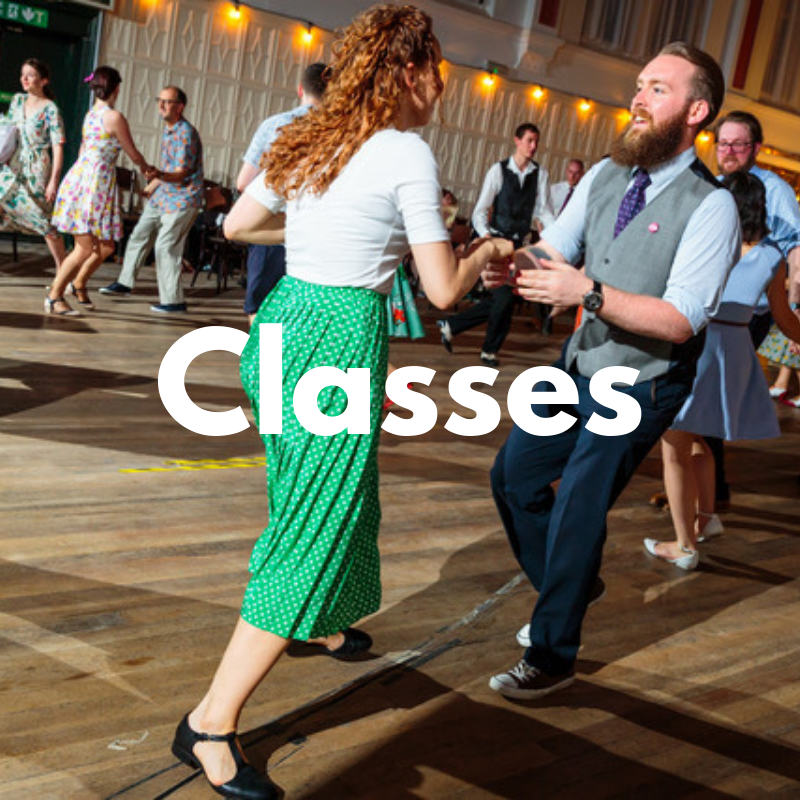 What do students think?
*****
'Honestly this was one of the best activities I have taken up. Very professional and well structured classes and social events. Highly recommend if you want to meet nice people, get some exercise and smile until your jaw hurts!' (Student October 2022)
*****
'Had such a fabulous time. The teachers were incredible and broke everything down perfectly. They were welcoming and patient and created such a lovely atmosphere.'
(student July 2019)
*****
I had 2 left feet and never danced before but have broken those barriers down and it has become the highlight of my week! I had no idea I would enjoy it as much as I do!'
(student July 2018)