We will make your event an unforgettable experience!
With our team of passionate dancers and musicians we bring the best of the swing era to festivals, public events, corporate and private do's.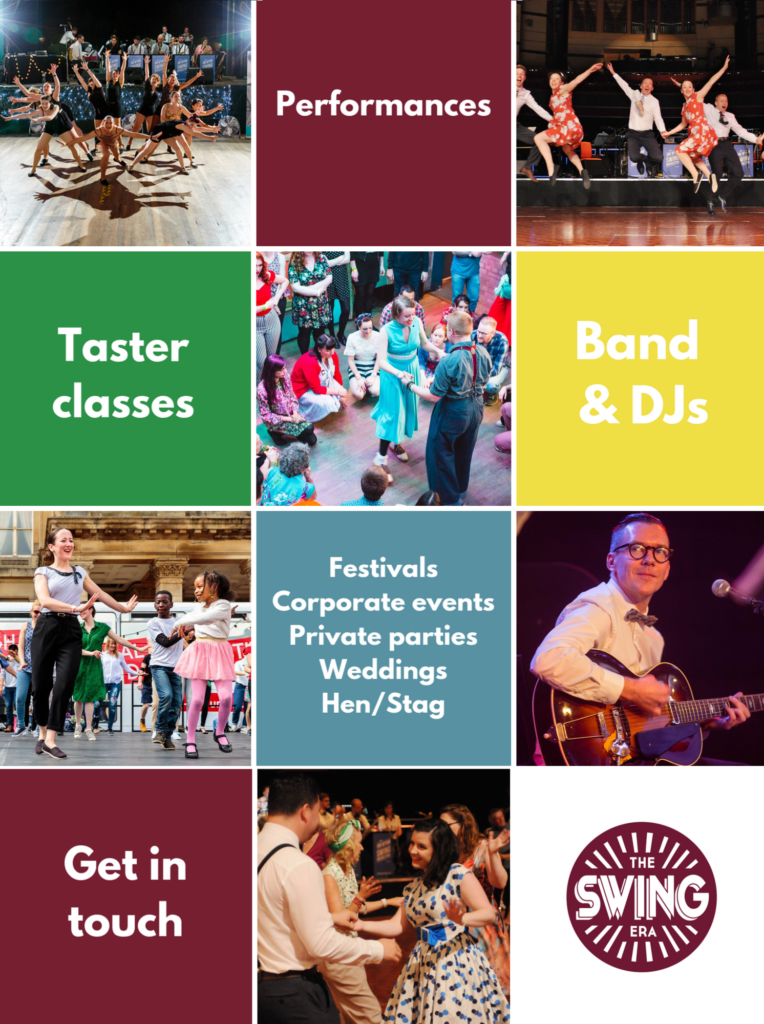 Performances
– Classic couple dance
– Authentic social dancing
– Dynamic group performances
– Full chorus line style performance by our all female dance group the Suzy Qs
Taster classes
– Fun classes in different vintage swing dance styles, from 1920s Charleston, to 1930s partnered Lindy Hop or Solo Jazz
– Professionally trained teachers
– Tailored to suit different types of audiences
– An active, inspiring and positive experience for all participants!
Band & DJs
– Vintage swing band Martyn Nelson & The Rhythm Remedies
– Professional, highly skilled musicians
– Different band formations possible
– Passionate DJs who know how to liven up the dancefloor with the best tunes from the 1920s, 1930s and 1940s
We deliver entertainment for…
– Festivals
– Corporate & cultural events
– Private parties
– Weddings and wedding choreography
– Hen/Stag do's
– Swing dance events & festivals
Previous clients include
How do I book?
Get in touch to request more information and our Booking Form!
Email Ruth at ents@theswingera.co.uk