Solo Jazz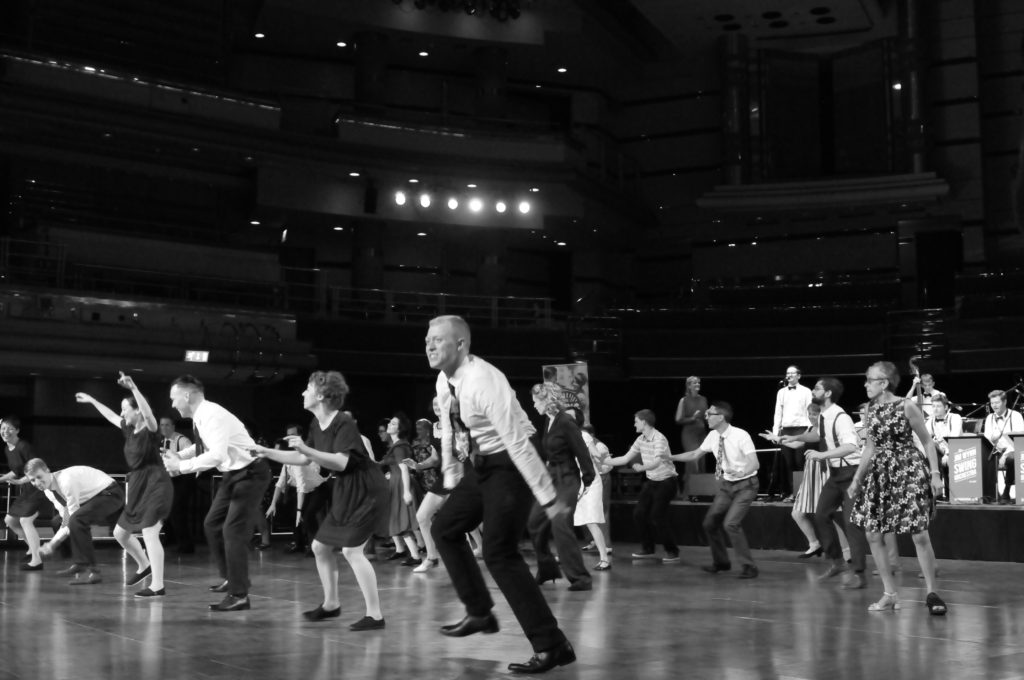 At The Swing Era we LOVE Solo Jazz!
We run different solo jazz workshops and courses throughout the year, and we strongly believe Solo Jazz does wonders for your partner dancing and technique.
Upcoming dates
10 December 2018: Shim Sham workshop TBC
19 January 2019: Rhythm Tap for Lindy Hoppers workshop with Martyn Nelson. Details TBC.
1-3 February 2019: Solo Jazz tracks during Birmingham Swing Festival. 
Solo Jazz Crash Course: This course is suitable for complete beginners and those who have been dancing for less than a year. You'll learn the fundamentals for beginners on the Saturday sessions and explore more complex moves on the Sunday. Each class will progress gradually and will provide enough material for people who are complete beginners or in their first year of dancing.
Solo Jazz Explorers Level with Trisha Sewell: You've mastered the Shim Sham, and Tranky Do and you are keen to work on the quality of your movement, timing, technique and authenticity. You would like to learn how to use solo jazz for competitions and jam circles
BOOK HERE
August 2019: Solo Jazz Summer Course
Every August we run our popular Solo Jazz Summer Course for Level 1 and 2 solo jazz. These courses are taught by Suzanne Grubham.
Suzy Qs
The Swing Era trains their all-female performance group The Suzy Qs. Dancers are invited to this group, but you are always welcome to send an expression of interest to info@theswingera.co.uk
Throughout the year: We run different solo jazz workshops throughout the year, including learning the Tranky Do and The Big Apple