Martyn Nelson and the Rhythm Remedies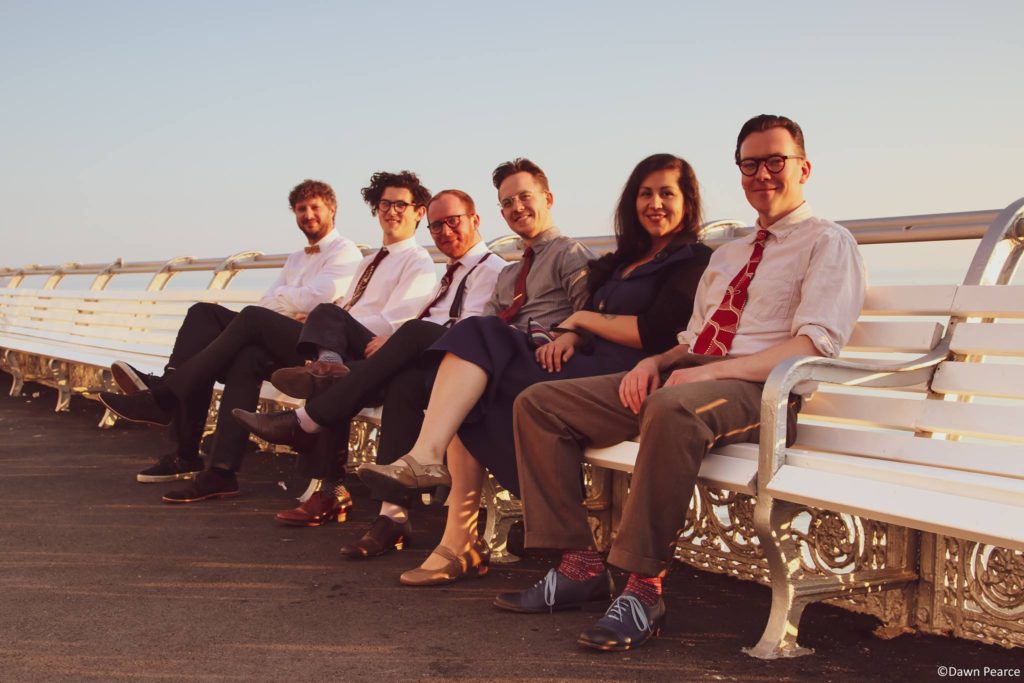 At The Swing Era we love authentic jazz music from the 20s, 30s and 40s and we are proud to introduce you to our very own live band!
Martyn Nelson and the Rhythm Remedies is a talented band of jazz musicians from Birmingham playing Classic Jazz standards specifically for swing dancers.
Lead by professional musician Martyn Nelson (known from King Adora, The Joylanders, Lola Lamour) the band brings you the very best of authentic swing music. Session musicians include Jim Wynn (Jim Wynn Swing Orchestra), Robbie Moore (Delta Autumn), Tom Chapman (Birmingham Conservatoire, Urban Folk Quartet), Katie Stevens (Birmingham Conservatoire, Bonfire Radicals, Kiriki Club) and more…
Some of the festivals played:
Bristol Swing Exchange
Reading Lindy Turn
Leeds Lindy Fridays
Hep Cats Holiday
Manchester Lindy
Swingin' in the Rain, Wales
Birmingham Swing Festival
Birmingham Swing Exchange
Lindy Club Titchfield / Southampton
Birmingham Lindy Exchange
Email info@theswingera.co.uk to receive a quote & book us!
Playing at Independent Birmingham 2018:
Live at Swingin' in the Rain, Wales 2017
Playing at Birmingham International Dance Festival 2018:
Playing at Birmingham Swing Festival 2017
Keep up-to-date with our upcoming gigs and news on by following our Facebook-page.
If you'd like to hire us for your special day or one off (swing dance or other) event then please get in touch. Contact info@theswingera.co.uk