Starting in March 2020 The Swing Era will run weekly Shag drop-in classes on Tuesday evenings in Moseley.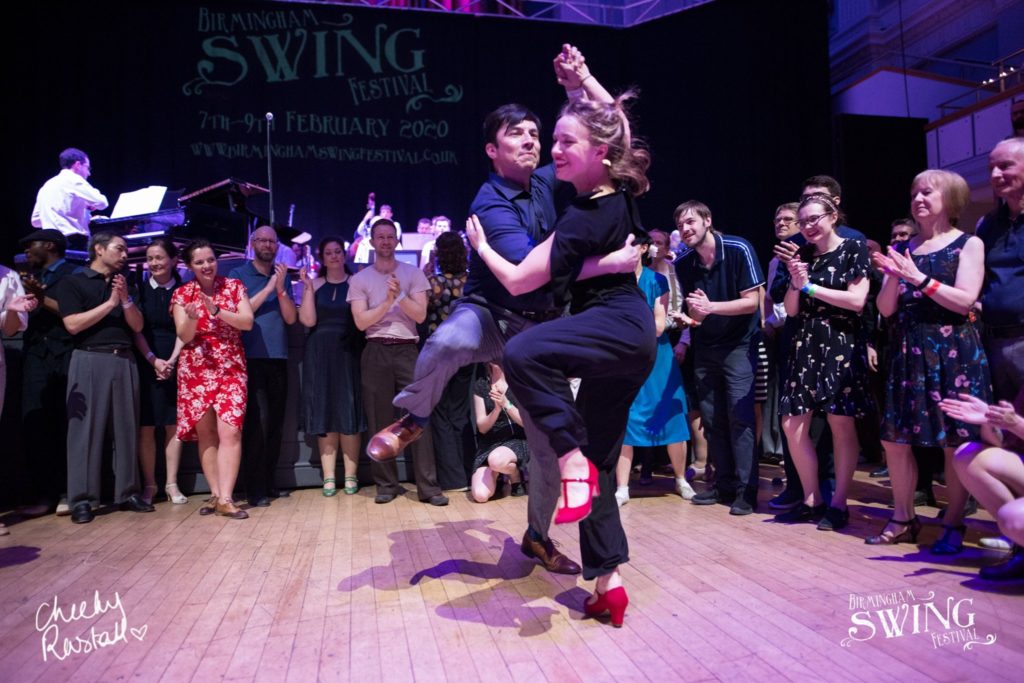 What is Shag?
Shag is one of the authentic swing dance styles, danced to faster music. Shag is a lot of fun, expressive and a great and accessible way to dance to fast music. Many years ago, the Shag was born on the beaches of South Carolina. Quick and smooth, the dance rose in popularity among young people in the 1940s as they stepped and twirled to "beach music." For beginners, the rhythm might sound familiar. The basic steps for the Shag follow the "one-and-two, three-and-four, five-six" pattern. To put it very simply, it's a lot of stepping forward and backward in those counts, switching your weight between your right and left side throughout.
Teachers:
The classes are taught by our teachers Hannah Moore, Tanya Louise Rose and Jack Smith.
Times:
7.30-8.30pm Level 1 drop-in class
Address:
St Columba Church Hall, Moseley, Birmingham B13 8DD
Prices
£7.50 a class (drop-in, pay on door)
£6 for students (show valid student card)
£60 for a 10 classes card
£40 for a Students 10 classes card
* You can use your 10 classes cards for both Shag and Lindy Hop classes. Buy on Monday or Tuesday night at desk. To be used for drop-ins only, within 6 months after purchase, not transferable to other people.