The Sunday Shakedown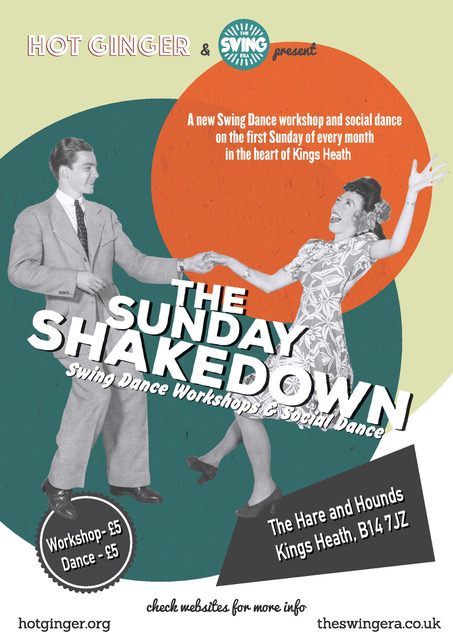 Hot Ginger and The Swing Era have teamed up to bring exciting new social dances to Birmingham with internationally experienced DJ's playing high quality Vintage swing music. We'll start you off with a themed workshop (different theme every month!) then we'll have a great afternoon of social dancing. Come and join us on Sundays throughout the year in the heart of Moseley village or Kings Heath (depending on the event).
2-3pm Workshop (different theme each time)
3-6pm Social
See our EVENTS calender for upcoming dates and to book your tickets!
Take a look: