Meet our team
Martyn Nelson
"If everyone danced the world would be a better place, everybody should experience the gift of dance at least once in their lives."
Martyn Nelson is a multi-talented dancer, musician, deejay and event organiser from Birmingham, who started the Swing Era in 2014 to share his passion for lindy hop dancing with people across his hometown Birmingham.
Martyn's love for music has been evident from an early age. After playing lots of different instruments in his childhood and early teens, Martyn decided to study Performing Arts and Music. He professionally taught guitar for over six years, before securing a big record deal with his band King Adora. Two successful albums and numerous international gigs later, Martyn decided to take time away from making music.
Then Martyn discovered Lindy Hop! Hearing the vintage swing music and being able to dance to it ignited Martyn's passion for everything that breathes the authentic 'swing era'. Martyn quickly grew as a dancer, teacher and performer. He has taught and performed at Glastonbury Festival, Twinwood, and events in Belfast, Glasgow, Sheffield, Exeter and more. Martyn always likes to take every opportunity to learn from the top-notch dancers in the international swing dance scene, and has had numerous private lessons with dancers such as Markus Rosendal, Pontus Persson, Issabella Gregorio, Angela Andrews, Pamela Gaizutyte, Bobby White, Kate Hedin and Ben Cook.
Over the years Martyn developed his teaching skills to a high level, and he trained with many talented teachers like Ali Taghavi and Katja Uckermann (Teaching Swing Summit – Swing Step) and Trisha Sewell (Savoy Hop). As DJ ColoNel Swing his taste for fine authentic tunes brought him to deejay at Herrang Dance Camp (Sweden), Cork Jazz festival (Ireland), The Mooche (Ireland), London Swing Festival, Bristol Swing Festival and Manchester Lindy.
Martyn has recently started the new swing band Martyn Nelson and the Rhythm remedies. Martyn is passionate about bringing more live music to the swing dance community by bringing together the best jazz musicians from Birmingham to play specifically for swing dancers.
---
Suzanne Grubham

 BA (Hons) Dance & Professional Practice
Suzanne studied classical ballet, tap and jazz dance from a young age and trained in contemporary dance with the Birmingham Youth Dance Company before gaining a first class degree in Dance and Professional Practice.
As a performer Suzanne is known for her musicality and attention to detail. She has toured nationally and internationally dancing for the likes of Richard Alston Dance Co. Sonia Sabri Co. and Kiln Theatre, alongside choreographing and performing her own work.
Suzanne is a perceptive and passionate teacher with over 15 years experience teaching throughout the UK and internationally. She is currently based at Birmingham's Dance Workshop teaching contemporary, ballet, tap, street dance and now lindy hop. As a freelance dance artist she teaches extensively in schools, colleges, universities and for companies like DanceXchange, Birmingham Hippodrome, Birmingham Royal Ballet and the Deaf blind charity, Sense.
Suzanne started Lindy hopping in 2013 and has since trained with some of the best teachers in the UK. She was delighted to be invited to teach for The Swing Era and is excited to share the joy of Lindy hop with newcomers to the swing dance community in Birmingham
---
Kimberley Biddle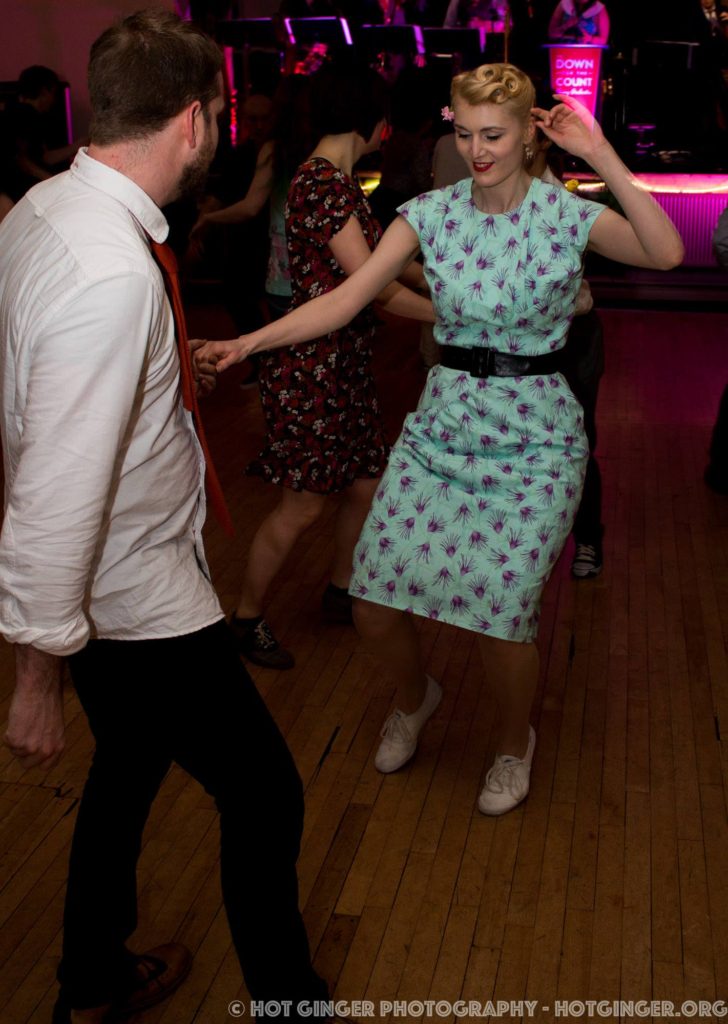 Meet Kim! An ever-friendly, vintage loving gracious dancer and teacher. Kim grew up around live music and bands and has been dancing lindy hop for over 6 years. Kim is passionate about heritage and culture and lives and breaths the vintage lifestyle.
---
Martin Safar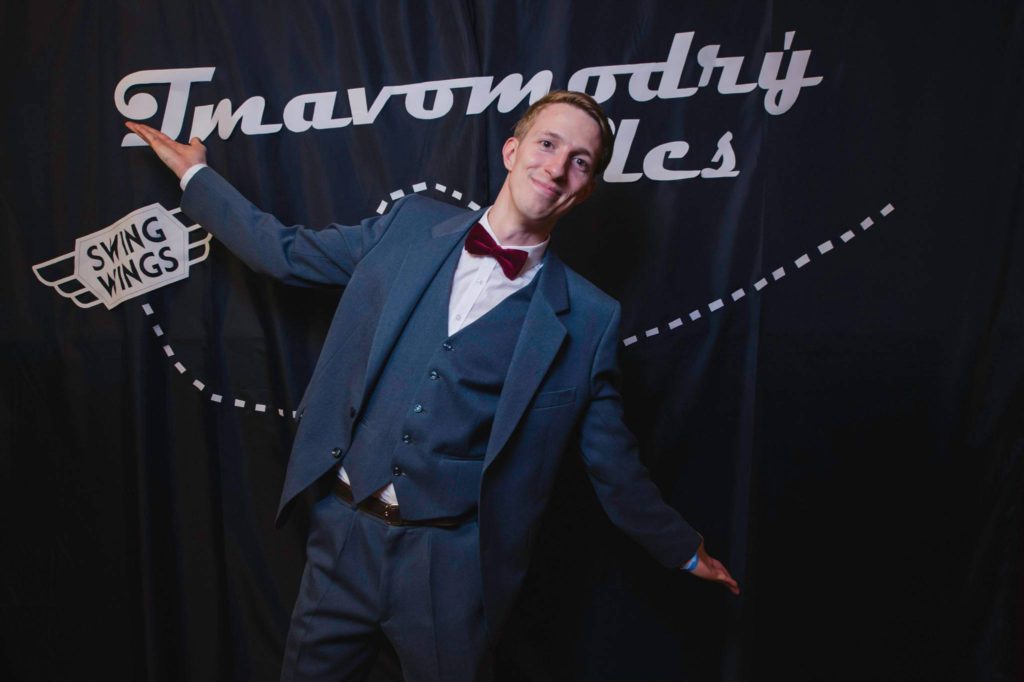 Martin Safar is a talented dancer who travels internationally to learn and compete Lindy hop. Martin : 'The first time I've seen people dancing Lindy Hop was in 2013 in Turku, Finland, where I just started my student exchange. At the time, I knew only basics of ballroom dancing but I always knew dancing was something I would enjoy. After seeing people having so much fun, I immediately knew I found the dance I want to learn. It just looked so cool! I joined the Turku swing society and regularly attended their weekly class and social dance. However, my hunger for new moves was so great that I began learning moves from Youtube videos with a few my friends.
Since then I've danced in a lot of different places. The events I went to include: Vienna swing exchange, Prague Spring Swing Festival, Ljubljana Sweet Swing Festival, Sofia Swing Festival, Streetcar Named Lindy in Zagreb, Dragon Swing Festival in Poland, Ghent Swing Exchange, One Minute Challenge in Budapest, DB Lindy hop weekender in Worcester, Bristol swing exchange, Herräng dance camp in Sweden and Central European Swing Dance Camp (CEUSDC) in Nova, Hungary. My dance home, however, is and always will be Brno, Czech Republic where I was living before I came to Birmingham. For more than two years I was taking classes from the teachers of "Swing Wings" school and attended so many local events I can't even count them all. I absolutely love the community there and consider the teachers my big inspiration.
I consider Lindy Hop as a way to express myself, to connect my body with the music and to share this joy with any person in the world who knows the dance. Over the years I went through various stages of my dancing, got inspired by several teachers and worked towards different goals. The single most satisfying thing though is to be able to listen to the music and become a part of it. I am still striving to get better at that. The reason why I want to teach is to help other people experience this feeling too, to spread all the things I've learned and most importantly, to help the swing community in Birmingham to grow so we have more people to share this amazing dance with!'
Martin has competed in Brno, CEUSDC Hungary ( 3rd and 2nd place in Jack n' Jill in 2 consecutive years), Streetcar named Lindy Zagreb (3rd place in Jack n' Jill), Budapest (1st place in team solo jazz competition at One Minute Challenge 2015), Dragon Swing Poland (3rd place in open Jack n' Jill) and Prague Spring Swing Festival ( Jack 'n Jill finalist). 
---
Volunteers
Charlotte Bailey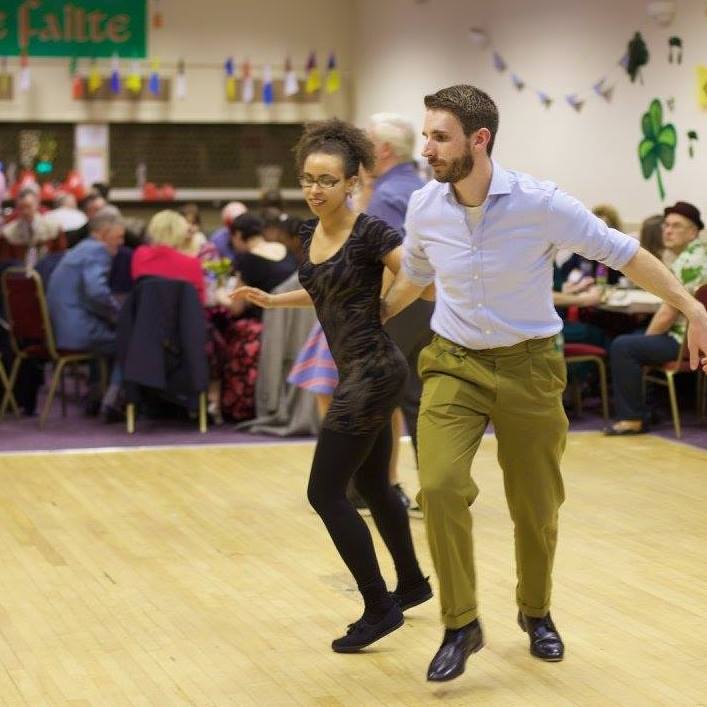 Charlotte is one of The Swing Era versatile volunteers, who helps out at events and behind the scenes. Charlotte: 'I always wanted to learn to dance. One day I was listening to Ella Fitzgerald wondering if there was a dance for it, and discovered that there was a Swing Dancing Society at the University! I fell in love pretty much instantly, and signed up as a member of Leeds Swing Soc straight away.
My favourite thing about Lindy Hop is that it's such a bouncy, joyful dance, that no matter how tired I feel, dancing always picks me up and gives me more energy. The people are always so friendly and fun to hang out with, too!'
Jack Smith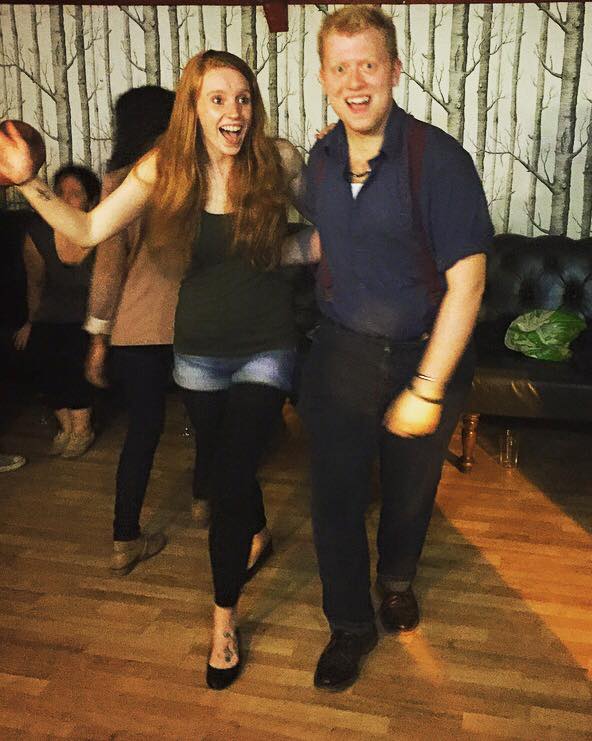 Jack is another one of The Swing Era's amazing volunteers. Jack is a Rockabily drummer for the band The Deadshots and he brings his sense of rhythm and musicality to his lindy hop dancing. Full of energy and always up for a laugh so make sure not to miss this dancer!
Andrew Cave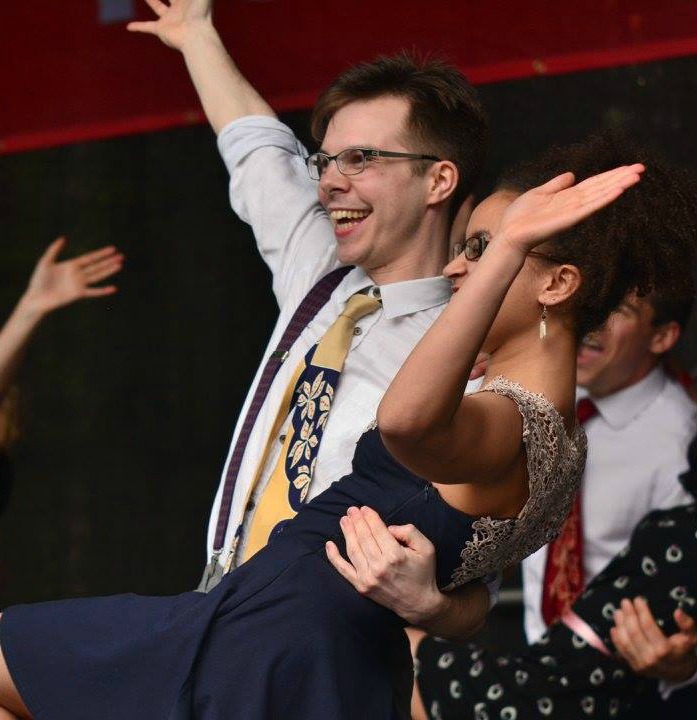 Andy (AKA DJ Dr Cave) is one of The Swing Era's finest DJs. Andy is always up for a dance and he regularly spins some good old vintage tunes at the Bothy socials.  Make sure you'll have a dance with this friendly and fun dancer!