Live Music
Martyn Nelson and the Rhythm Remedies
At The Swing Era we love authentic jazz music from the 20s, 30s and 40s and we are proud to introduce you to our very own live band!
Martyn Nelson and the Rhythm Remedies are a talented bunch of jazz musicians from Birmingham playing classic Jazz standards for swing dancers, themed nights, corporate and private events.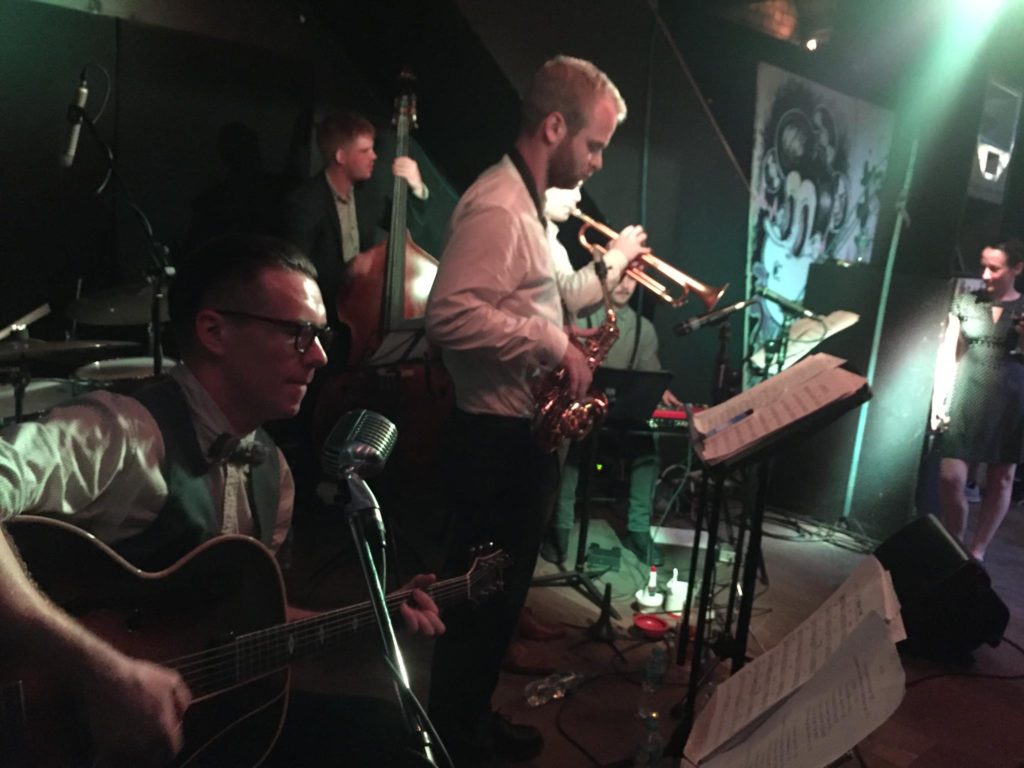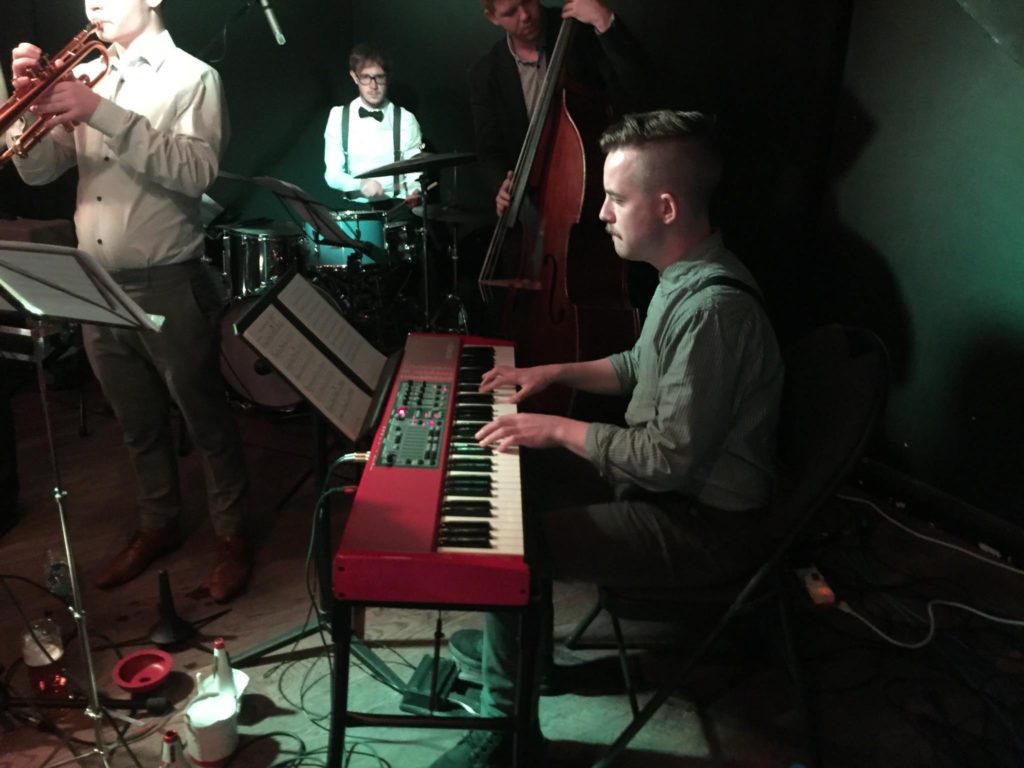 Watch the video of one of our recent gigs at a swing dancing event in Birmingham by clicking HERE.
Keep up-to-date with our upcoming gigs and news on by following our Facebook-page.
If you'd like to hire us for your special day or one off (swing dance or other) event then please get in touch. Contact info@theswingera.co.uk