Gallery
Check out some videos and photo albums to get an impression of swing dancing with The Swing Era!
The Swing Era runs workshops, a social dance and taster classes at Swingamajig 2017:
The Swing Era teams up with Hot Ginger to bring Birmingham Swing Festival to you! Watch this video of 2016:
The Swing Era's teachers Martyn and Suzanne perform the Lindy Chorus! Watch here:
Lindy Hop Taster class at Hot Club de Swing by The Swing Era:
The Swing Era organises competitions during events and festivals. Here a video of the Jack & Jill Final (round 2) during Stomp Stomp 2017:
Swing Dancing at the Great Western Arcade to promote the EAVDS event at the Symphony Hall, August 2017:
The Big Apple Routine performed by our dancers during the social 'Swing at the Bothy' (live music by Martyn Nelson and the Rhythm Remedies):
The Swing Era's very own performance group performs during the Birmingham International Dance Festival 2016:
The Swing Era runs Stomp Stomp at Swingamajic every year. Watch this video of 2016: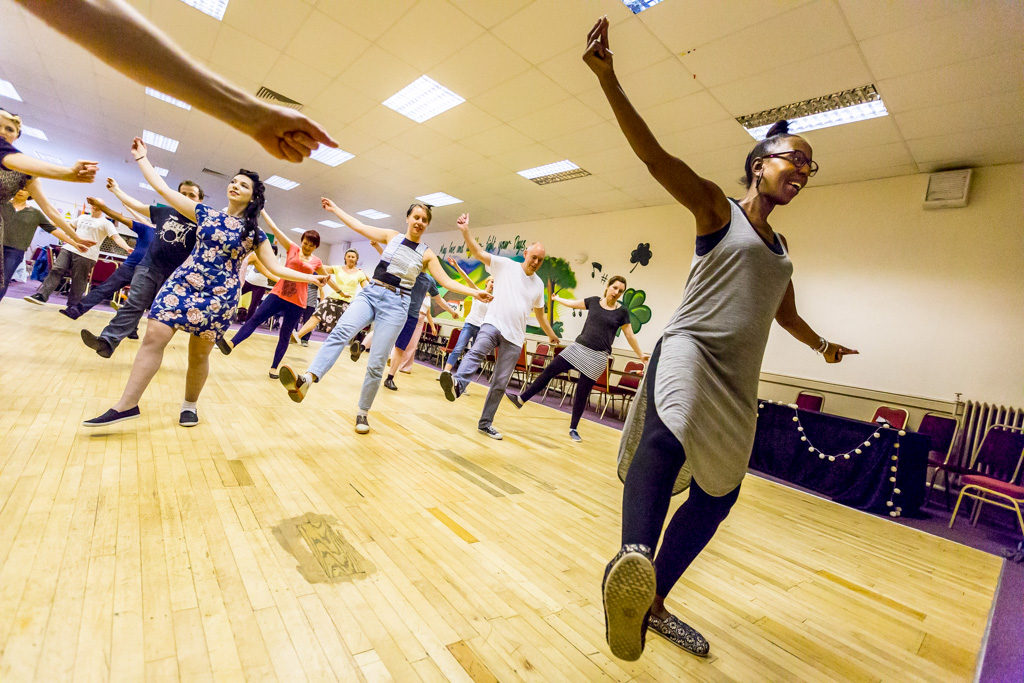 The Swing Era organised a Swing Dance weekend of workshops and socials and invited the talented Trisha Sewell to teach.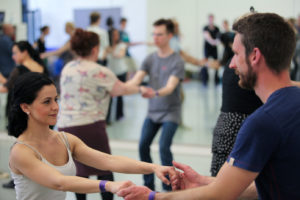 Stomp Stomp & Swingamajig 2016
The Swing Era hosted dance workshops over the weekend as part of Birmingham International Dance Festival & Swingamajig.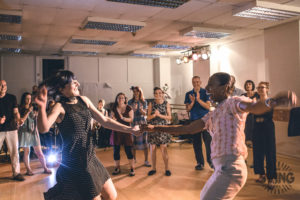 Sugabomb & Manjam Social Dancing 2015
Social dancing to Jim Wynn's Orchestra, a live 16-piece swing band at the after party to a day of Follower/Lead workshops!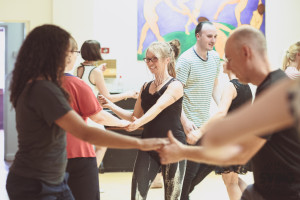 Sugabomb Workshop with Trisha Sewell
Sugabomb & Manjam was a day of workshops that focused on Followers (Sugabomb) & Leads (Manjam) separately.